Third IOCCG Summer Lecture Series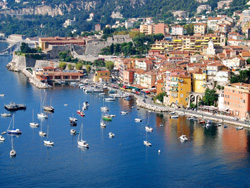 Applications are being accepted for the Third IOCCG Summer Lecture Series, which will take place in Villefranche-sur-Mer, France from 18 – 30 July 2016. This course is dedicated to high-level training in the fundamentals of ocean optics, bio-optics and ocean colour remote sensing and will include lectures by specialists, practical sessions and discussion sessions with distinguished research scientists. For further information and how to apply see SLS 2016. The deadline for applications is 15 March 2016 (strictly enforced)!
IOCS-2017 Dates

The dates for the third International Ocean Colour Science (IOCS) meeting have been confirmed: the meeting will take place from 15 to 19 May 2017 in Lisbon, Portugal and will be convened by the IOCCG together with EUMETSAT and ESA. The goal of these biennial IOCS meetings is to build a strong global user community for ocean colour science and applications, and to foster exchange between the research community and international space agencies. The format of the meeting will include presentations from the space agencies, invited keynote talks, breakout splinter sessions, poster sessions, the NASA Ocean Color Research Team meeting, workshops and panel discussions. The meeting website will be updated periodically as planning progresses, so please bookmark this site.
News from ESA
Sentinel-3 Launch
The launch of Sentinel-3A is planned at 18:57 CET on 16th February 2016 on a Rockot launch vehicle from the Plesetsk Cosmodrome, Russia. Updates and details can be found here. Please consult blogs.esa.int/eolaunches/ for the latest information regarding launch coverage via ESA WebTV. Details of data access and information about the mission can be found on the ESA Sentinel-3 website and the EUMETSAT Sentinel-3 website.
Sentinel-2 News
The Sentinel-2A In Orbit Commissioning Review (IOCR) was successfully held on 15 October 2015 and the mission is now preparing for full operations. The Sentinel-2B platform is fully integrated and tests are on-going. Details of data access and information about the mission can be found at sentinel.esa.int.
Open and free data access is available via the Sentinels Scientific Data Hub at: scihub.copernicus.eu/
Release of SNAP Version 2.0
Version 2.0 of the Sentinel Application Platform, SNAP, has been released and is now available for download at: step.esa.int. SNAP provides a common architecture for all of the Sentinel Toolboxes and is used for the processing and analysis of Earth observation data from the Sentinel missions as well as other ESA missions and a range of third party missions.
Other Training Opportunities

Cornell Summer Satellite Remote Sensing Training Course: A highly methods-oriented satellite remote sensing training course is being offered at Cornell University, New York, from 3-17 June 2016. There will be a strong emphasis on ocean colour remote sensing and the use of NASA's SeaDAS software to derive mapped imagery of geophysical parameters (e.g., chlorophyll or CDOM) from raw SeaWiFS, MODIS, MERIS, VIIRS and HICO data

10 Month Training Course at the Alfred Wegener Institute: The Nippon Foundation and POGO (Partnership for Observation of the Global Oceans) are offering a 10-month training course for students from developing countries in a Centre of Excellence in Observational Oceanography at the Alfred Wegener Institute, Germany. This course will run from October 2016 to August 2017.
SeaDAS 7.3 Release
NASA's SeaDAS development team recently announced the release of SeaDAS 7.3, which is built atop a slightly modified BEAM 5.0.1 version. The science processing code has been updated to reflect changes recently implemented in production, provide bug fixes and support for the R2014.0 reprocessing for SeaWiFS. See the NASA Ocean Color Web for further information.
Optical Payloads for Space Missions
Optical Payloads for Space Missions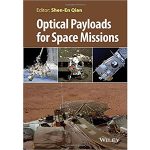 , edited by S-E Qian, contains a collection of optical spacecraft payloads with contributions by leading international scientists and instrument builders. It covers various applications, including a comprehensive section on Earth observation, and provides information on the principles of the optical spacecraft payloads, the missions' background, motivation and challenges, as well as the scientific returns, benefits and applications.