2020 Summer Lecture Series
Frontiers in Ocean Optics and Ocean Colour Science
22 June – 3 July 2020
Villefranche-sur-Mer, France 
Overview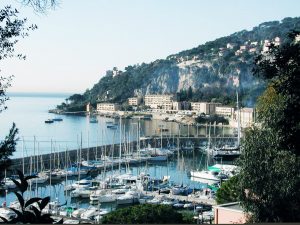 The International Ocean Colour Coordinating Group (IOCCG) Summer Lecture Series is dedicated to high-level training in the fundamentals of ocean optics, bio-optics and ocean colour remote sensing. Since 2012, these advanced training courses have taken place every two years during the summer months, and are held  at the Laboratoire d'Océanographie de Villefranche (LOV) in Villefranche-sur-Mer, which is part of the  IMEV (Institut de la Mer, de Villefranche), and hosts the Marine Optics and Remote Sensing group (MORS, www.obs-vlfr.fr/LOV/OMT/).  The 2020  Summer Lecture Series is scheduled to take place from 22 June – 3 July 2020.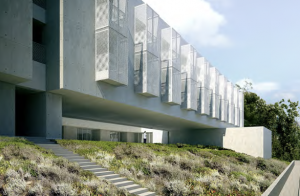 Several distinguished scientists will be invited to provide lectures on cutting edge research focusing on current critical issues in ocean colour science. A significant portion of the course will be dedicated to interactive discussion sessions between the students and lecturers. Students will be given ample opportunity for in-depth discussions with leaders in the field on various topics, both those discussed in the lecture series, as well as their own scientific research interests.
Several practical lab sessions will also be conducted to help students understand absorption, scattering and the colour of the ocean. Students will  learn how to collect high-quality in situ data, and how to interpret the measurements. It should be noted that the Summer Lecture Series is an advanced training course, not suitable for beginners with limited knowledge of remote sensing.  The course will address theoretical aspects and advanced science questions, rather than practical applications.
The  new "Jules Barrois" accommodation building at LOV will provide shared accommodation for all course participants.
Course Sponsors
We thank the organisations listed below for sponsoring and supporting the 2020 Summer Lecture Series. Other sponsors may be added at a later stage.
LOV (Laboratoire d'Océanographie de Villefranche)
IMEV (Institut de la Mer, de Villefranche)
European Union Copernicus Programme
CNES (Centre National d'Etudes Spatiales, France)
EUMETSAT (European Organisation for the Exploitation of Meteorological Satellites)
NOAA (National Oceanic and Atmospheric Administration)
IOCCG (International Ocean-Colour Coordinating Group)
Course Content
A range of topics will be covered in the course and will depend upon the expertise of the invited lecturers.  Most likely the following subject areas will be included:
Fundamentals of inherent and apparent optical properties (IOPs and AOPs)
Optics of marine particles
Applications of Secchi disk depth
Introduction to Hydrolight (with labs)
Radiometry, AOPs, measurements and uncertainties
Ocean scattering
Light environment in coral reefs and seagrass ecosystems
Atmospheric correction
From IOPs to biogeochemical quantities
Ocean colour in support of fisheries and protected species research
Ocean colour remote sensing in turbid  waters
Coccolithophores: optical properties and biogeochemistry
Practical session on using Copernicus satellite datasets
Practical ac-labs
Teaching Staff
A number of prominent scientists conducting research in the field of satellite ocean colour radiometry will be invited to deliver lectures on cutting edge research and critical issues in ocean colour science.  The list of teaching staff will be announced soon, but you can see who lectured at past IOCCG Summer Lecture Series by clicking here.
Eligibility
The lecture series is open to students from all countries with no preference for geographical location. Participants should be familiar with downloading and processing satellite ocean colour imagery since this is not an introductory training course. The course is intended primarily for PhD students and post-doctoral fellows involved in any aspect of ocean-colour research, but bright graduate students with a Masters degree (or studying for their Masters degree), with a strong understanding of ocean colour remote sensing, are also encouraged to apply. Research scientists with a longer record in ocean colour research (< 10 years) hoping to broaden their knowledge will also be considered. All students are required to attend the full 2-week lecture series.
The IOCCG Summer Lecture Series usually attracts around 140 applicants, but the total number of accepted students is restricted to around 20 for logistical and financial reasons. All applications will be evaluated by a Selections Committee based on the candidate's knowledge of remote sensing, previous training, research interests and the potential to apply the knowledge and skills gained to current research topics. Academic qualifications and future goals will also be taken into account.
Course Fee
There is no fee for selected students to attend the lecture series, but students may be responsible for covering their own travel and living expenses. The LOV laboratory may be able to provide free shared accommodation for all selected students in their new visiting scientists facilities.  A limited number of scholarships will also be available to help defray travel and living expenses, but it is likely that additional funding may be required.
How to Apply
Applications for the 2020 Summer Lecture Series are now open until 23 February 2020 (deadline). Course participation is limited to around 20 students to provide maximum exposure for the trainees. To apply, please complete the online form at:  https://ioccg.org/2020-sls-form/.  You will be requested to provide your personal information as well as a brief CV and a concise motivation statement.
Lecture Slides and Videos