2020 Summer Lecture Series
— CANCELLED —
Overview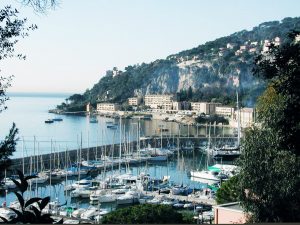 Every two years since 2012, the International Ocean Colour Coordinating Group (IOCCG) has conducted the advanced IOCCG Summer Lecture Series  at the Laboratoire d'Océanographie de Villefranche (LOV) in Villefranche-sur-Mer, which is part of the  IMEV (Institut de la Mer, de Villefranche), and hosts the Marine Optics and Remote Sensing group (MORS, www.obs-vlfr.fr/LOV/OMT/).  Unfortunately the 2020  Summer Lecture Series, scheduled to take place from 22 June – 3 July 2020, had to be cancelled due to the COVID-19 pandemic.
We thank the course coordinator, Dr. David Antoine (Curtin University, Australia), as well as all the volunteer lecturers, for all the time and effort they put in to organizing the course and lectures.  We are profoundly disappointed not to be able to hold the training course as planned and convey our best wishes to all the applicants.  The next Summer Lecture Series is planned for June/July 2022 and will be dedicated to to high-level training in the fundamentals of ocean optics, bio-optics and ocean colour remote sensing, as in previous years.
Video recordings and PowerPoint presentations of all previous IOCCG Summer Lecture Series are available online at https://ioccg.org/what-we-do/training-and-education/ioccg-sls-2018/#toggles.